Posted on 07.30.15
RSG Attends the 91st Annual IIABI Convention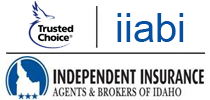 The annual IIABI Convention kicked off with a welcome reception and 'beach party' Sunday evening in Boise at the Riverside Hotel. All were welcome – including the kids!
Monday and Tuesday proved eventful with thought-provoking speakers on a variety of subjects. Topics ranged from Employment Practices and Ethics to an 'E&O Checklist'.
The featured speaker incorporated River Boat Rafting with networking and referral exchange.  The message was the "rapid" change in the water requires we all work together to best provide for our insureds. A unique and fun twist to a fundamentally important topic.
During my stay I met with the two local agents in Boise.  Both had nothing but praise for our MGU's! It's always encouraging to hear RSG's subsidiaries are providing customers with the highest level of service and expertise.
The action-packed convention wrapped Tuesday evening with a hosted reception and entertainment by Sean Bolt, Comedian and Mentalist.
Overall it was a whirlwind two days, and I'm already looking forward to next year!
Sincerely,
Cindy Hogan
Regional Vice President