Posted on 03.21.19
RT Specialty: The Practice Groups
By Alex Findlay, Digital Marketing Analyst
RT Specialty (RT) is the wholesale insurance brokerage arm of Ryan Specialty Group (RSG). With 40+ offices in every major US metropolitan area, RT is the 2nd largest P&C wholesale brokerage in the US. To align with the demands of the excess & surplus (E&S) lines market, RT operates under numerous practice groups in key product areas. Tim Turner, Chairman and CEO, states, "All of RT Specialty's practice groups contribute to the overall success of RT, offering unique specialization and exceptional access to the E&S market." I interviewed some of RT's major practice group leaders – Property, Casualty, ProExec and Binding – to understand how RT Specialty is consistently able to out-execute the competition.
To Out-Execute the Competition
RT Specialty's practice groups have been focused on achieving expansive and sustainable growth and recruiting the top wholesale broker talent in the industry. RT Property, as a result, is the fastest growing wholesale property team in the US. "RT Property further differentiates itself with having built a team environment stressing collaboration and fast responses as part of its core values," says Brenda (Ballard) Austenfeld, President of RT Property.
Chris Houska, President of RT Casualty, adds, "The RT practice groups are highly specialized within each practice group segment, which allows the brokers to give clients the latest information on claim activity, policy wording, and new markets." RT recognizes that each of its retail partners is different, with a unique culture, corporate strategy, level of expertise, and client base. "As such, we pride ourselves in adjusting our approach to provide the best options to accommodate each retail partner's specific needs," says Jose Medina, President of RT ProExec, RT's professional and executive liability practice group. "Our ability to listen keenly and develop a plan that readily adapts to the individual needs of our retail partners is a differentiating advantage."
RT ProExec strives to be recognized as thought leaders in its vocation, evidenced by the continually growing D&O Diary blog, which has a readership base spanning over 150 countries and is recognized as a valuable resource for the entire industry. RT ProExec also puts out a quarterly Insights Newsletter and, like other practice groups, has experts serve as panelists and speakers at industry events. "In staying abreast of current events relevant to our practice and remaining deeply engaged in the issues that affect our retail partners and their clients, we bring a level of expertise and commitment to our business relationships that is unmatched by other wholesalers," says Jose.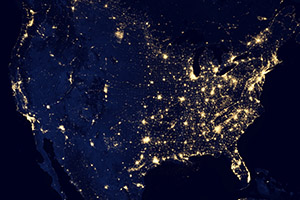 RT Binding, the binding authority practice group that complements RT's brokerage operation, has focused on populating qualified and experienced underwriters, as well as accommodating its carrier and retail customers by placing offices in over 30 different parts of the country to give a local presence. "These underwriters support RT's brokerage efforts by handling our customer's smaller business. We exercise fundamental underwriting skills which ensures business written with proper execution and therefore with more longevity than other competitors within this segment of the business," says Scott Smith, President of RT Binding.
A Specialized Market
RT Specialty accommodates insureds that fall outside the traditional (or admitted) insurance market. "Within the property insurance sector, RT Property specializes in the risks that are catastrophe-driven with insureds that have unique and catastrophic exposure," says Brenda. "RT Property works in conjunction with our retail broker partners to respond to their needs with access to the E&S insurance marketplace." RT Property has developed extensive experience, expertise, and partnerships in this sector and now places over $1.7 billion in premium, giving the practice group both significant market intelligence and clout. "As a result, we can deliver and optimize the very best outcomes for our retail broker partners and their clients," says Brenda.
RT Casualty has over 30+ specialty classes. "All these specialties are unique in the fact that they have large market share with our carriers that allows leverage to get tough accounts written," says Chris. "The sector is evolving as a 'generalist' or multiline broker and cannot compete at the same level as specialists like RT." Jose adds, "The specialties that RT ProExec services on behalf of our retail partners are unique because they are ever-changing." RT ProExec has developed specific practice groups such as Healthcare, Financial Institutions, and most recently, Transactional Risk, to better assist its retail partners.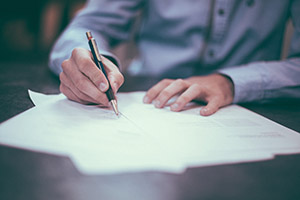 RT ProExec recognizes that the ecosystem is not strictly limited to the retail broker, their client, and the insurance underwriter, and strives to be inclusive of all parties, such as law firms, consultant and Private Equity firms, "Collectively these parties can enhance the terms and conditions, pricing, and overall buying experience for its retail partner's clients," says Jose.
The binding authority segment of the commercial excess and surplus business is evolving through scale and consolidation of its business with national wholesalers like RT Specialty. "Our customers are the catalyst of consolidation of their business," says Scott. "We, for our part, must be able to handle this business efficiently." In addition to having capable underwriters within RT Binding, RT is committed to having the markets to place the business and the systems to handle an ever-increasing amount of business. "We add more expertise every day," adds Scott.
Market Challenges
RT Specialty sees market challenges as opportunities. "The RT Specialty leadership has fostered a paradigm shift by encouraging RT ProExec to see the sector and market events as opportunities, as opposed to challenges," says Jose Medina. RT ProExec has continued to fortify its claims department to better serve their retail partners. Brenda adds, "We are able to overcome the tough challenges because the RT Property teams are creative, proactive and are viewed by our retail brokers and their clients as professional problem solvers."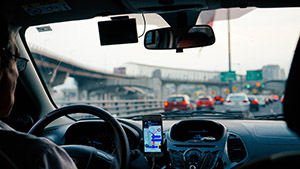 Relationships are key. "The development of close and trusted relationships with the retail broker network is critical to any wholesale team's success," says Chris. "There are new challenges every day, and we believe this is what makes our business so rewarding as we solve problems and find solutions for our clients." Chris points to the 'shared economy' sector for which RT is a leader in innovative policy wording and programs to meet these new market opportunities.
"The biggest challenge in the small and medium-sized enterprises (SME) sector is to handle business efficiently," says Scott. RT Binding has a Chief Information Officer (CIO) to evolve its system into the most efficient support structure in the industry, which allows the product team to continue working with the customer disseminating news of markets and products to solve the client's placement issues.
Collaboration across Units
RT's practices groups do not exist in isolation but actively collaborate with each other. "RT Specialty's practice group leaders are intelligent, hardworking entrepreneurs who fully understand that the success of one practice group is the success of the others," says Jose. Chris elaborates, "RT has team leaders that update other practice groups with markets and current trends, which allows for quick referral to other specialists that may arise on an account for our retail partners." Brenda (Ballard) Austenfeld agrees: "The RT National Property Practice has always maintained a close alliance with the other RT specialized practice teams."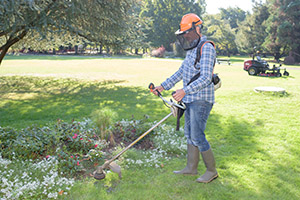 RT Binding is able to place business that is too small for RT's other practice groups to handle. "When our brokers have agency relationships which need solutions for their smaller business, they bring RT Binding in to wrap around the existing relationship, which allows the retail agent to better service their client," says Scott. "We help the brokers refine their retail relationship by offering more product, which keeps the broker in the mind of the agent for the larger accounts they specialize in."
Jose Medina adds, "We also challenge each other to provide the best service to our retail partners and their respective clients and hold each other accountable. Collectively, we recognize that it is all about the client, and our mission is to consistently exceed their expectations."
A National and Growing Organization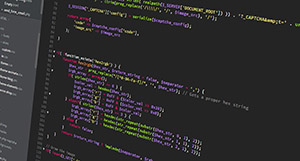 RSG has made significant investments in added resources and technology-driven tools for the benefit of RT Specialty. RT Property has a dedicated claims department, RMS catastrophe modeling for account and location-specific analysis, and developed experience in evaluating insurance forms and providing contract analysis. "This all contributes to the top-notch innovation and program design expertise we are able to continually offer for our retail brokers and their clients," says Brenda. According to Chris, "Having respect from carrier partners is the most important aspect when providing service and coverages to our clients. Our carrier partners know that our brokers have put in the effort and have the knowledge to present the most complete picture of the account and what we are expecting regards to pricing and form."
Another advantage of size is the dedicated underwriters assigned exclusively to RT, which allows for greater speed and efficiency offering solutions to the retail broker. "Underwriting organizations recognize that RT Specialty has considerable momentum that is driving the business," says Jose.  As a result, these organizations provide special consideration in terms of response time and dedicated resources. "The sheer volume of submissions we produce and business we place with each underwriting organization is met with even more continued support, including attaining better coverage terms and conditions for our retail partners' clients, as well as achieving favorable claims resolutions," continues Jose.
Scott adds, "Being part of a large national wholesale organization allows us the scale necessary to contract with most, if not all the major carriers, allowing RT Binding to possess solutions for virtually all risk scenarios which can present themselves. Equally important to scale is the innovative atmosphere present at RT." Scott explains, "We are not just large, we are growing at a substantial pace. The market is aware of this dynamic, and all parties to a potential transaction want to be part of it. We are in an enviable position within the wholesale market."
Learn more about RT Specialty at rtspecialty.com.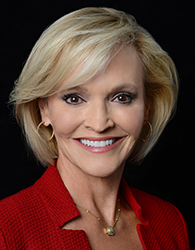 Brenda (Ballard) Austenfeld
President, RT National Property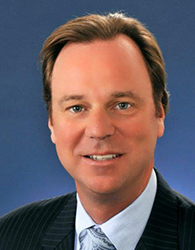 Chris Houska
President, RT National Casualty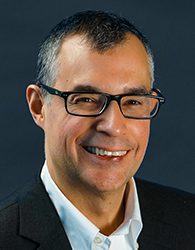 Jose Medina
President, RT ProExec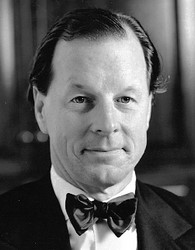 Scott Smith
President, RT National Binding
Additional Contributor: Jay Raupp, Account Executive, RT Property