Ryan Alternative Risk brings value to brokers and agents through a variety of innovative alternative risk offerings including single and group captives, structured solutions, fronting and other risk management services for commercial clients. The talent within these disciplines offer expertise in underwriting, actuarial, banking, accounting, reinsurance and captive insurance company formation and management.
Ryan Specialty has a strategic arrangement with a US-based insurer rated A+ XV by A.M. Best, with limited exclusive access to insurance capacity to support alternative risk placements. This arrangement allows for agility and innovation with a world-class financial institution for risks when traditional insurance does not address the client's needs.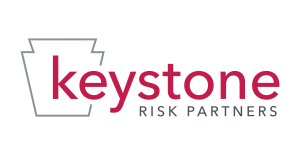 By joining forces with the seasoned professionals of Keystone Risk Partners who have been servicing the alternative market since the 1980's, Ryan Specialty assists retail brokers and their clients to think strategically about insurance by developing a long-range plan that delivers net cost savings, minimizes surprises, manages volatility and simplifies the annual budgeting of this significant operating expense. Learn more at keystonerisk.com.
Ryan Alternative Risk builds customized solutions for individual risks and qualified groups.